The Goro Band
The Goro Band Menbers are talented musicians from Kobe and Osaka who have perfomed blues,jazz,and rock at venues around the  Kansai area for years.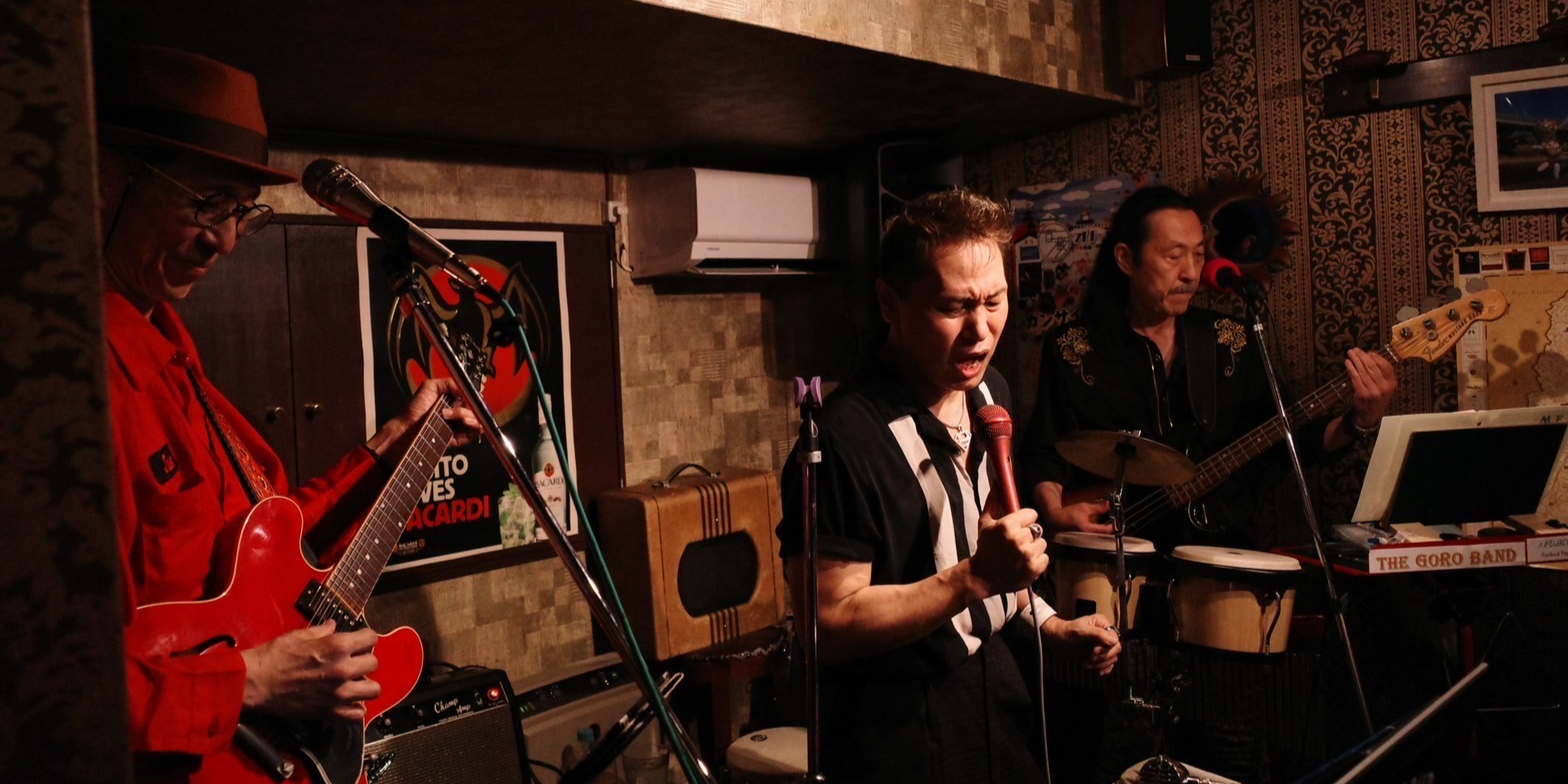 Vocal & Blues harp : Goro
Guitar : Wakabon
Bass : Fujicco
Oldies but brandnew Goodies
Music I used to listen to with my father. That is called oldies.
But I think it's hard to find very interesting gigs in Japan. Regent and sunglasses...it seems that only rock'n'roll is emphasized.
Not "Oldies but Goodies."I want to be the one who can play these good songs as "Oldies but brand new Goodies".
---
The Goro Band
The Goro Bandは大阪を中心に活動している3人編成のバンドです。エルヴィスやオールディーズの他、ジャズ、ブルース、ロック等様々な音楽にてライブを行っています。現在、新たな展開に向けて準備中です。
Oldies but brandnew Goodies
昔、父親と一緒に聴いていた音楽。それはオールディーズと呼ばれています。でも日本では、なかなか興味深いライブやイベントが見つかりません。リーゼントにサングラス…ロックンロールばかりが強調されて、昔懐かし歌謡曲の世界?"Oldies but goodies." ではなく"Oldies but brand new Goodies" のような、その素敵な音楽の良さを今に伝えていきたいと思います。